WWOZ presents Jazz Festing in Place!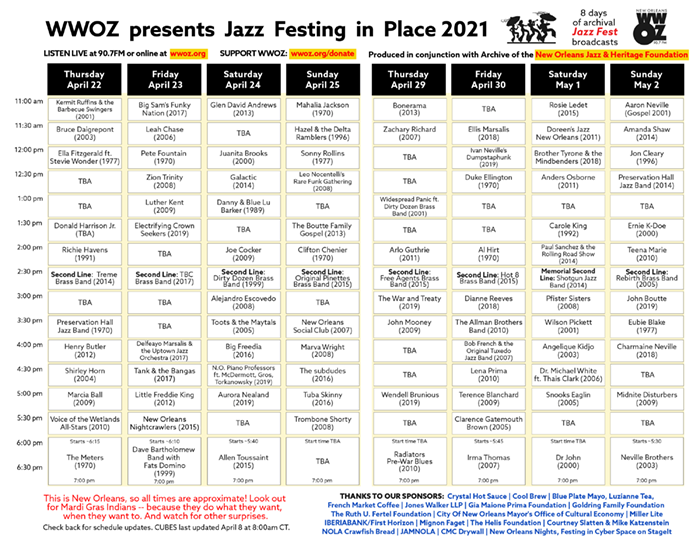 Tune in to WWOZ April 22-25 and April 29-May 2 as they partner with the Archive of the New Orleans Jazz & Heritage Foundation to bring you "Jazz Festing In Place 2021," featuring rare and historic sets from Jazz Fest's past, on the traditional spring weekends of the festival!
In addition to the music, the broadcast will include interview segments highlighting the food, crafts, and heritage of New Orleans and Louisiana. They'll also be sharing recipes for some of your favorite Jazz Fest cuisine, and helping fans connect with favorite local festival food and craft vendors.
Listen worldwide, free, at wwoz.org, or locally at 90.7 FM.